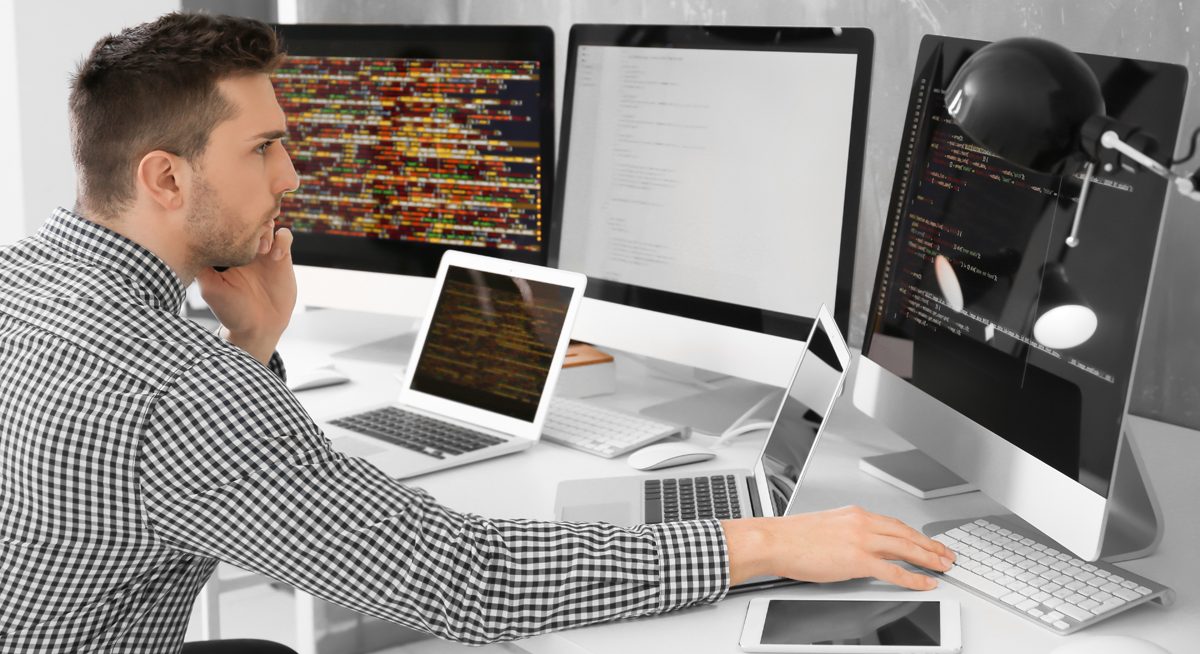 Have a trading idea that you want validated? Need to scan hundreds of symbols quickly for your favourite setups? Want 'push-the-button' buy and sell signals? Or simply want to know how the pros do it so you can learn for yourself? It can all be done with our Amibroker Coding service. More importantly, we're also very experienced traders so common mistakes such as post-dictive errors are avoided before you find out the hard way.
CUSTOM CODING – A$110 per hour
– Systems
– Indicators
– Explorations
– Interpretation Windows
– Monte Carlo Simulations
– Position Sizing
– Looping
CUSTOM ASSESSMENT and SOLUTIONS – A$330 per hour
– Strategy review and assessments
– Simulation service
– Robustness and Optimisation analysis
– Software cross-code checking
TURNKEY TRADING SYSTEMS from UNHOLY GRAILS
– Weekend Trend Trader
– Mean Reversion Strategy
– Large Cap Momentum Strategy
– Day Trade Strategy
Plus Chartist Smart API
BESPOKE ACTIVE INVESTMENT STRATEGIES – POA
– For stockbrokers, financial planners and wholesale advisors
– Build a significant point of differentiation from your competitors
– Increase your revenue stream and diversify your business
– High net worth client capture
– Fast cost recovery
LINKS:
The Chartist – Nick Radge advisory service
Amibroker – Portfolio level system design, validation and operating platform
Norgate Data – End of day stock, futures and FX data
Introduction to Amibroker by Howard Bandy (free download)
Trading System Mentor Course – by Nick Radge and Craig Fisher
IMPORTANT INFORMATION
©The Chartist Pty Ltd   2021
THE CHARTIST PTY LTD IS A CORPORATE AUTHORISED REPRESENTATIVE (CAR NO. 1282007) OF SHARTRU WEALTH MANAGEMENT PTY LTD ABN 46 158 536 871, AFSL 422409.
PRIVACY POLICY  |  FSG  |  RISK STATEMENT  |   COPYRIGHT and CONFIDENTIALITY
Past results are not a reliable indication of future performance.
This material has been prepared based on information believed to be accurate at the time of publication. Subsequent changes in circumstances may occur at any time and may impact the accuracy of the information.
All results are considered to be hypothetical unless otherwise specified: Hypothetical performance results have many inherent limitations. Unlike an actual performance record, simulated results do not represent actual trading. Also, since the trades have not actually been executed, the results may have under or over compensated for the impact, if any, of certain market factors, such as lack of liquidity.